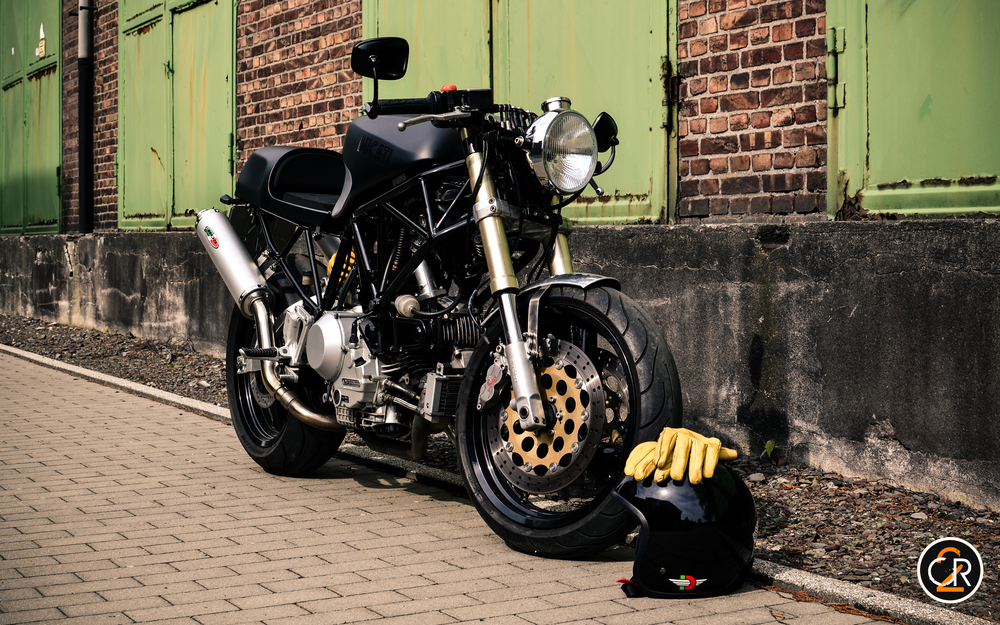 This Cafe Racer conversion of a 1992 Ducati 900 Supersport comes from Cafe2Ride in Germany. The Ducati was a daily ride for one of the Cafe2Ride team members who after 4 years of (mis)use, decided it was time to give it a make over.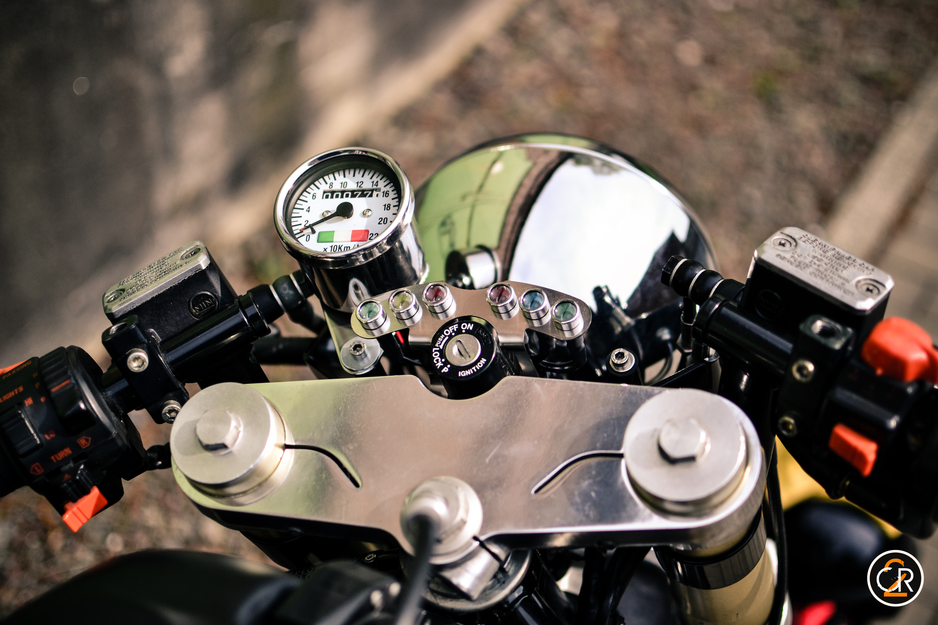 Performance modifications were tackled with the aim of "getting the most bang for their buck" out of the already highly tuned Supersport.  As with any factory produced motorcycle noise and emissions laws result in restricted fuel and exhaust flow. By fitting a highperformance BOS exhaust, rejetting the carbs and attaching K&N filters the guys unleashed extra horses without compromising reliability.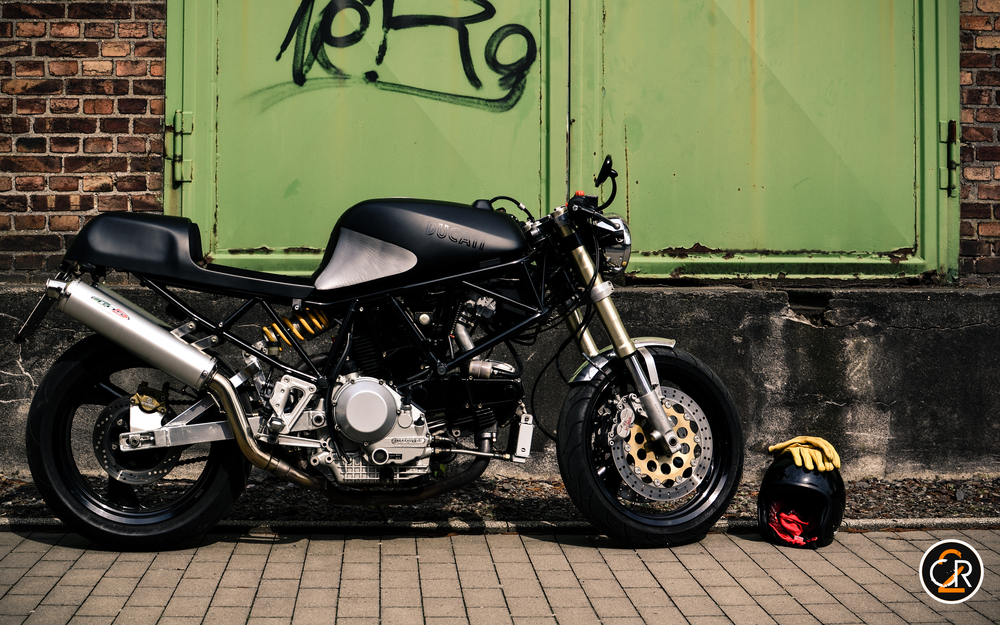 An entirely new frame had to be sourced as the old one "had dents in it" (tsk tsk!) and all the unwanted tabs were ground off before applying a fresh coat of classic black paint. To keep the girlfriend happy the rear loop of the frame wasn't cut and the Bipostoseat was retained. With some basic tools and a couple of minutes the seat swap is done and she is all smiles.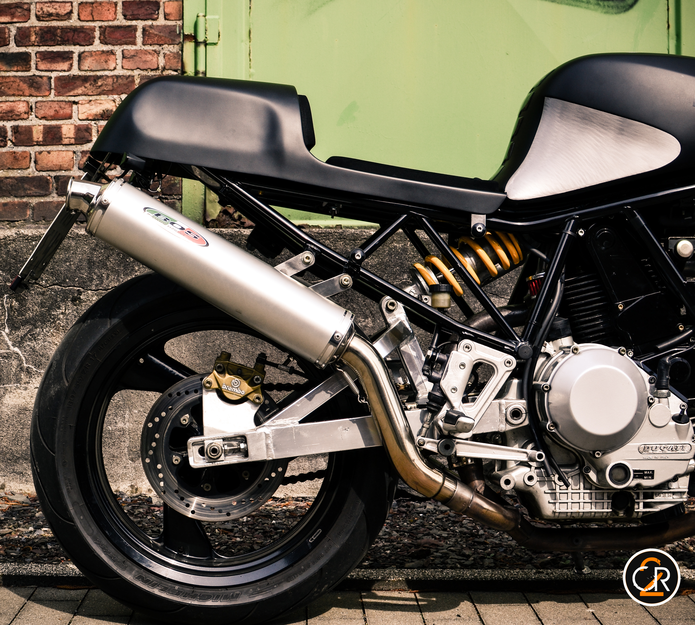 After the removal of the Ducati's fairings rerouting of the cables and simplifying of the electrics was necessary to conceal the tangled mess that lay beneath. The original instrument cluster was replaced with a mini speedo and LED warning light cluster. Low profile, smoked lens indicators and tail light stealthily blend into the body of the bike.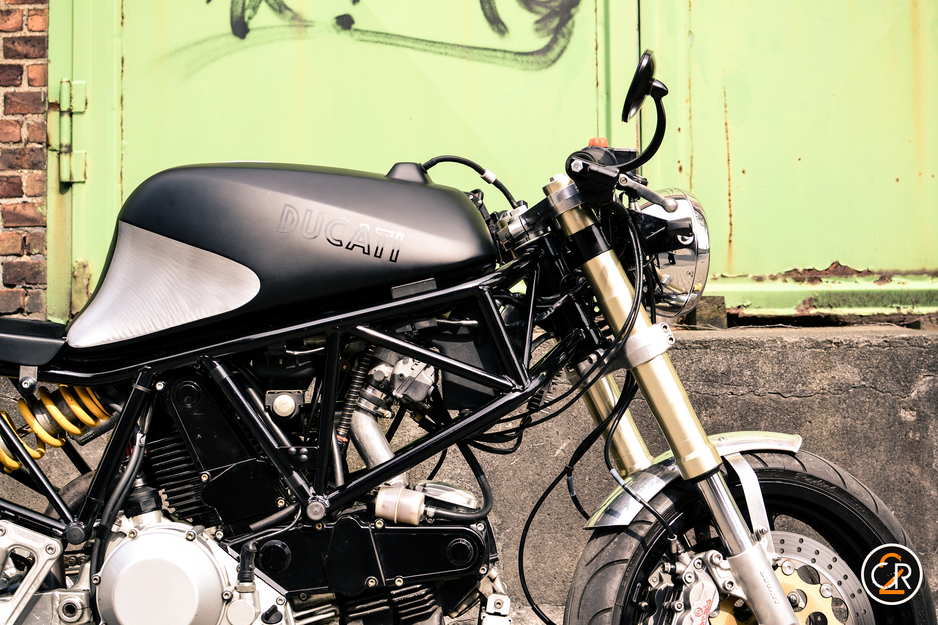 A new front fender, plate holder and exhaust bracket were fabricated along with the custom seat and the bike was ready for painting. A satin/gloss black scheme was chosen with a very nice touch of bare metal silver on the tanks knee dents.
This Ducati Cafe Racer is a very nice introduction to the custom builder scene for Cafe2Ride and it's one that has me intrigued to see what's next.