And the customised Ducati Sport 1000s just keep on coming! Even though Ducati have ceased production of their Sport Classics range it isn't stopping anyone from customising their factory built Cafe Racers. These bikes will undoubtedly be collectors items in years to come and while concours examples may fetch higher prices these custom versions are just plain awesome. This latest build by French workshop Kerozin was based on a Sport 1000 Biposto donor and she's a real beauty.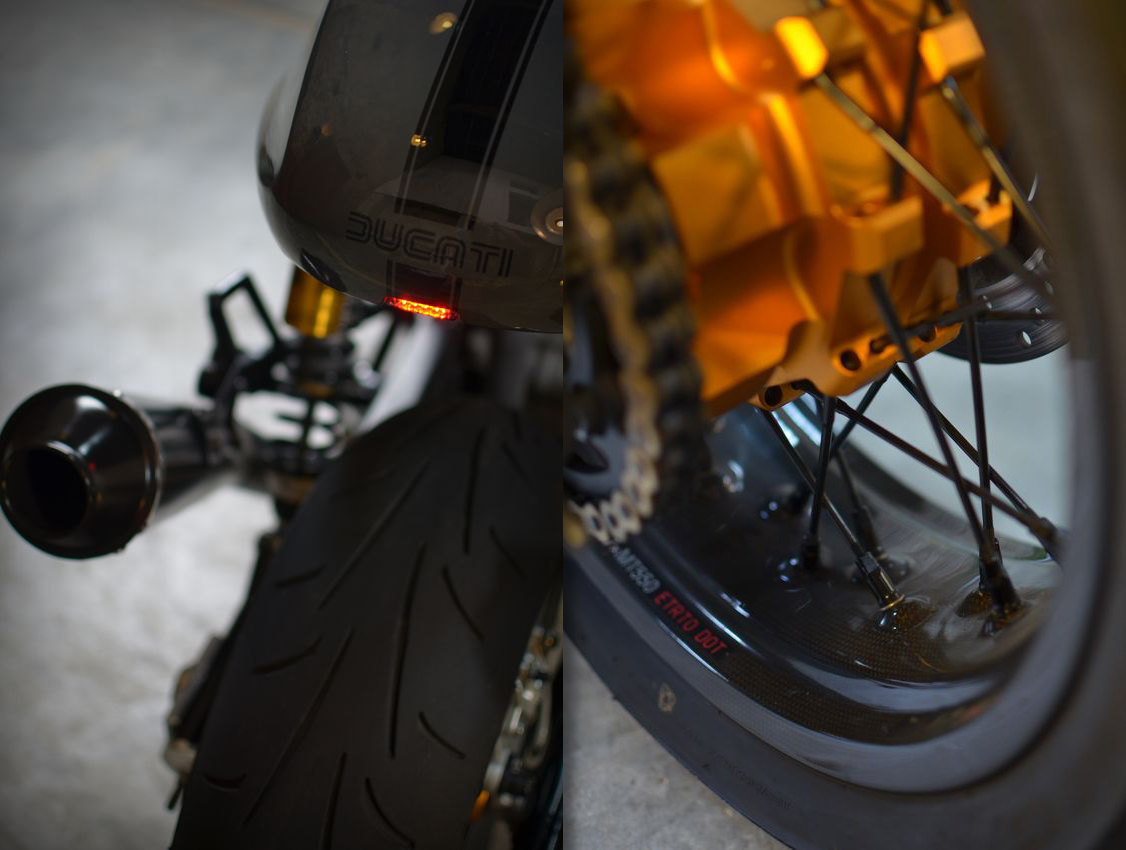 As with most bikes the easiest horsepower upgrades come via changes to the intake and exhaust which Kerozin achieved with a set of Termignoni Ducati Performance pipes, air box removal, K&N filters and an injection kit. Then to make sure the Duke could handle the extra power through the twistys, Kerozin got to work on improving the bikes handling with suspension upgrades and weight reductions.
The Kerozin Ducati weight loss program consisted of replacing the original steel wheels with a set of Alpina tubeless carbon fiber rims, removal of the rear fender and some lightweight belt and clutch covers. Handling upgrades were then achieved by swapping the original forks with a set from a Ducati S4R and a pair of gold Ohlins gas shocks under the tail. Braking was also addressed by upgrading to 999 brakes front and rear.
Finally Kerozin addressed the Ducati's aesthetics. The indicators and stop signals were converted to LED and integrated into the bikes tail. Smaller handlebars help to narrow the bikes profile and a half turn filler cap was implanted in the fuel tank. Kerozin chose a naval blue/grey for the scheme which was applied to the tank and rear cowl before the seat was recovered and a matching tank strap laid in place.
Kerozin have an impressive list of 'in progress'custom bike builds so you'll want to keep an eye on their website or facebook page for more to notch custom builds.