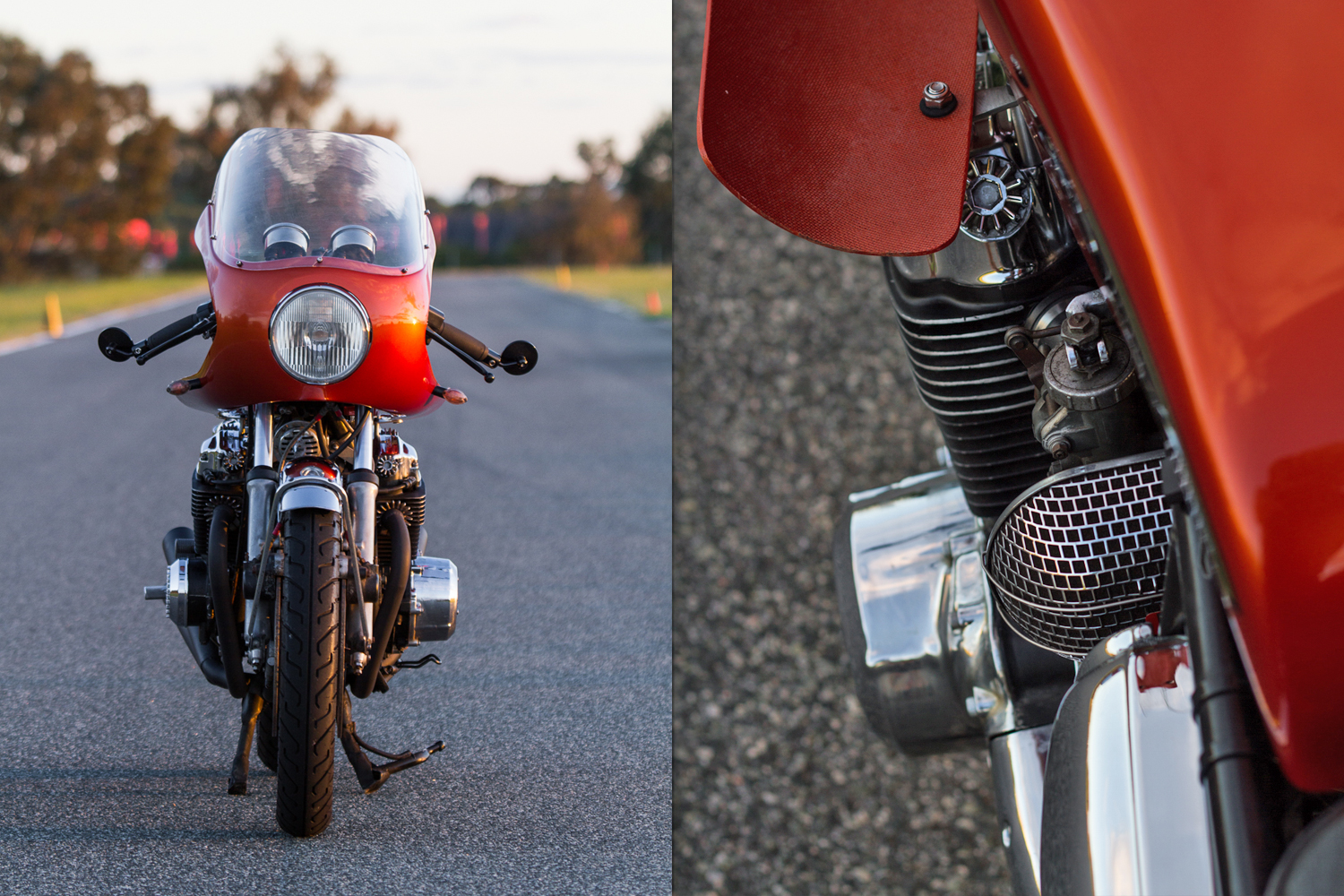 Andy's CR750 was built upon an Australian delivered 1977 Honda CB750, purchased by Andy around three years prior. The previous owner had already fit the long, low Air Tech Streamlining CR750 fiberglass fuel tank and matching seat unit but after enjoying the bike for a few years as a naked cafe racer he decided something a little more slippery was in order.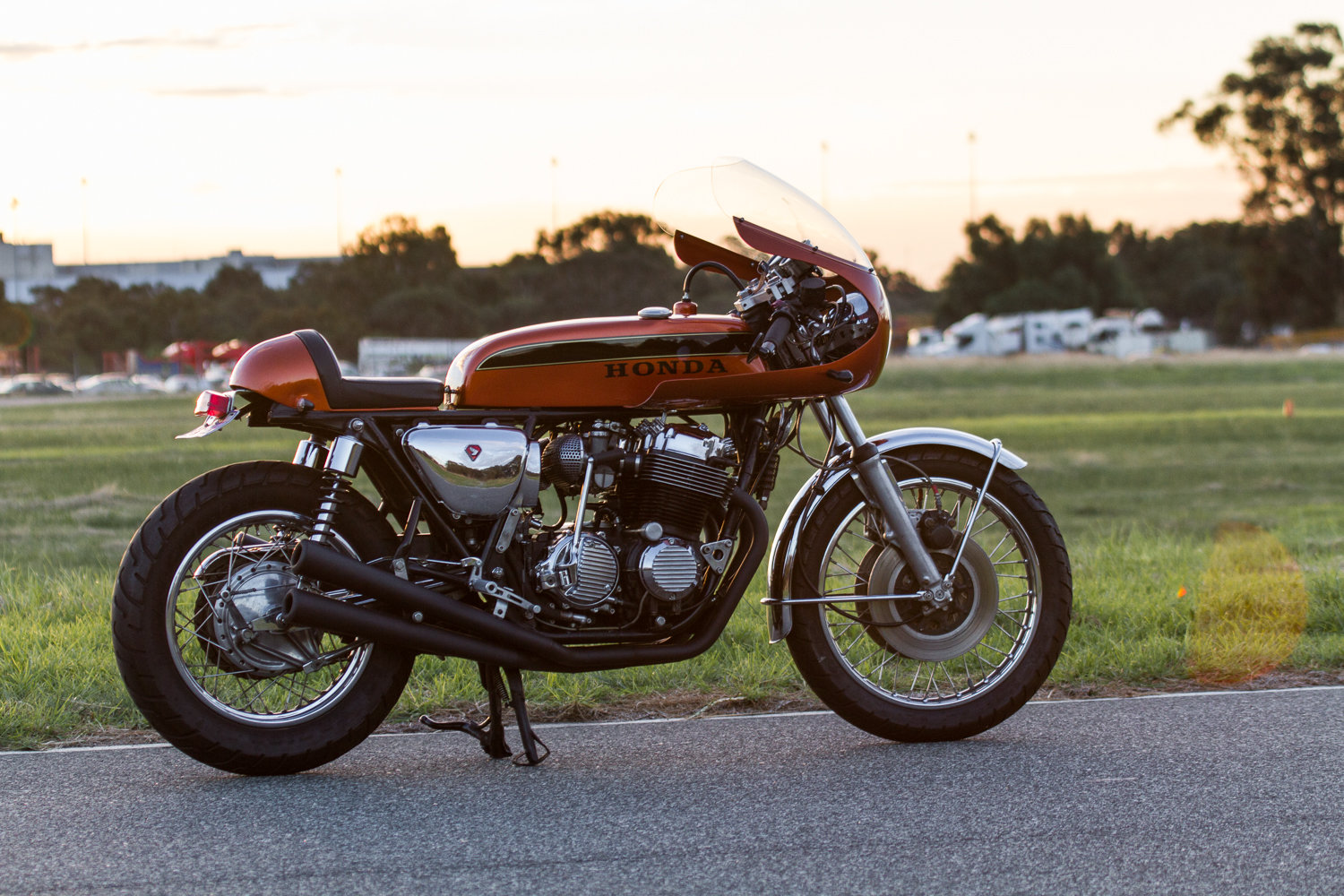 Billy and Silvie at Rogue Motorcycles gladly took up the challenge. Master fabricator Billy put his skills to work making the brackets from scratch to mount the handmade fairing, which Andy had already sourced from a friend of a friend. Next step was to source the US-spec sunburnt orange paint which was then laid down by Rogue workshop friend Dean.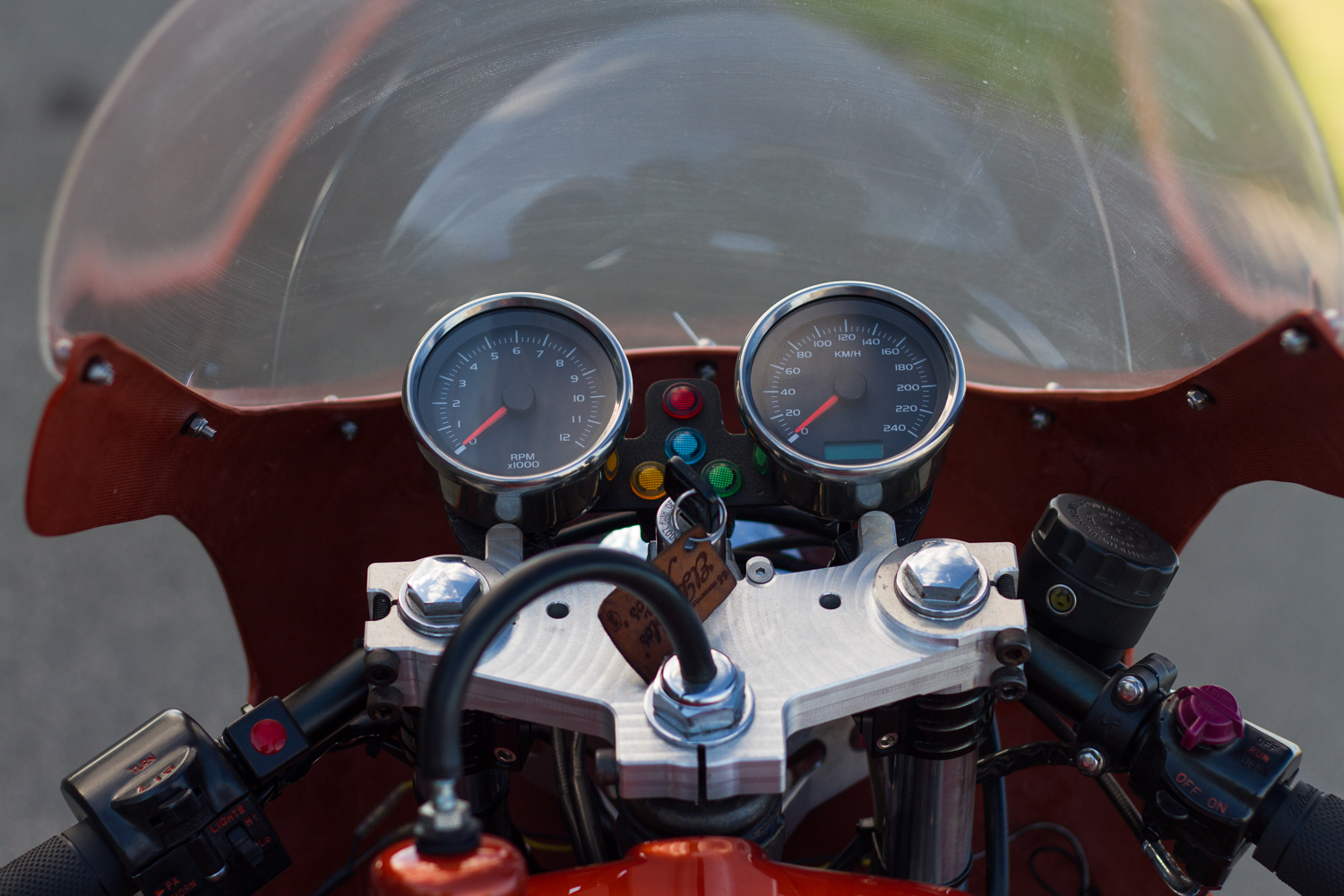 While the paint was drying Billy designed and laser cut a custom aluminum top clamp. To create a more fitting riding position for a race replica he then fit a set of Tarozzi rearsets and mounted a set of clip-on handlebars. Biltwell grips and bar end mirrors from Rogue's arsenal of aftermarket parts were then slip on to the new bars, and Andy's friends at Retro Moto Co in Fremantle supplied the new, sleeker looking tacho, speedo and warning light cluster to complement Billy's top clamp design. The bike's 4-into-4 exhaust system was also ceramic coated in timeless black.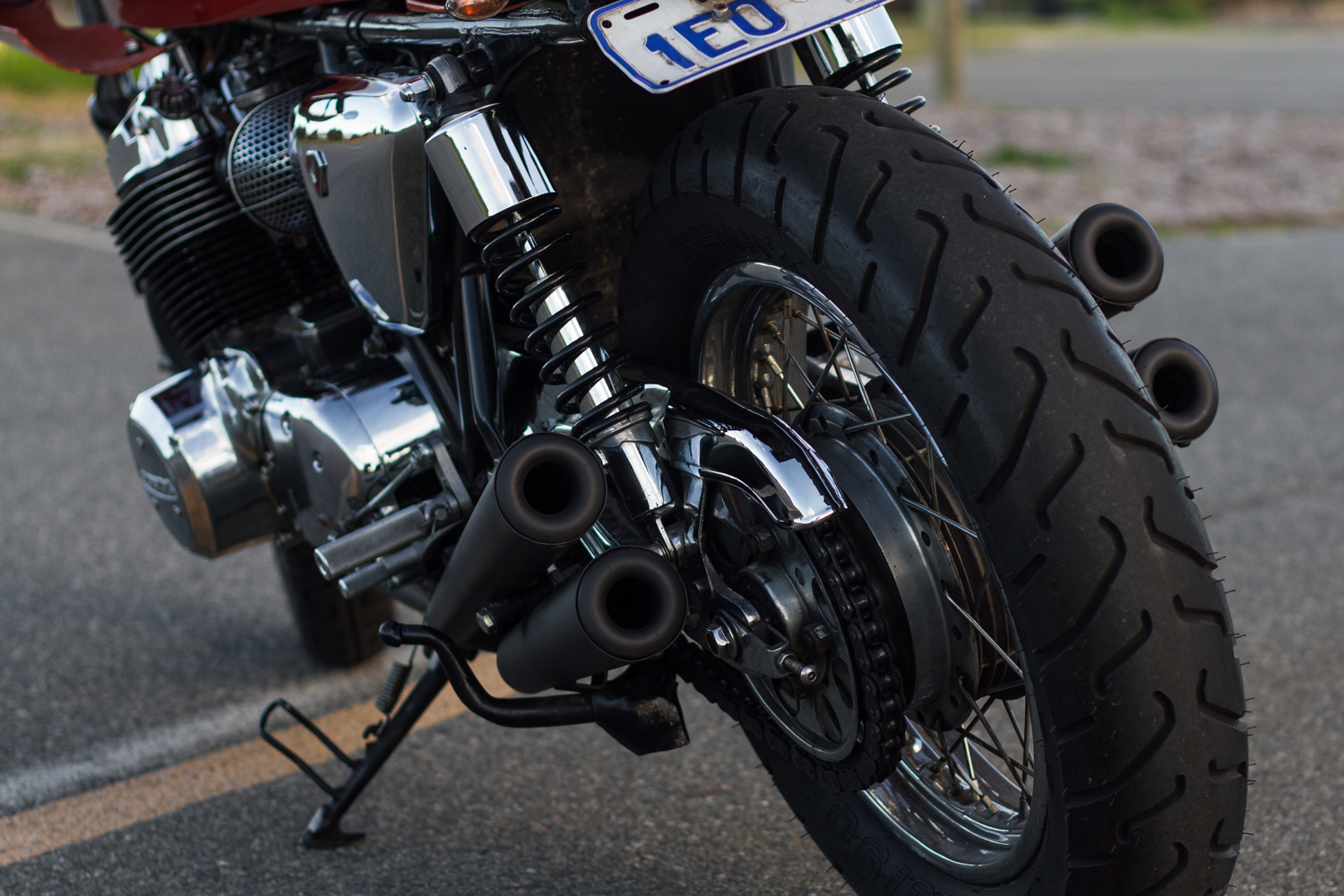 The four-into-four headers are original, as is the chrome front fender. The highly polished chrome side covers were a deliberate choice and help to reduce visual bulk beneath the seat. The rocker box, engine covers and rear drum were all then polished to match.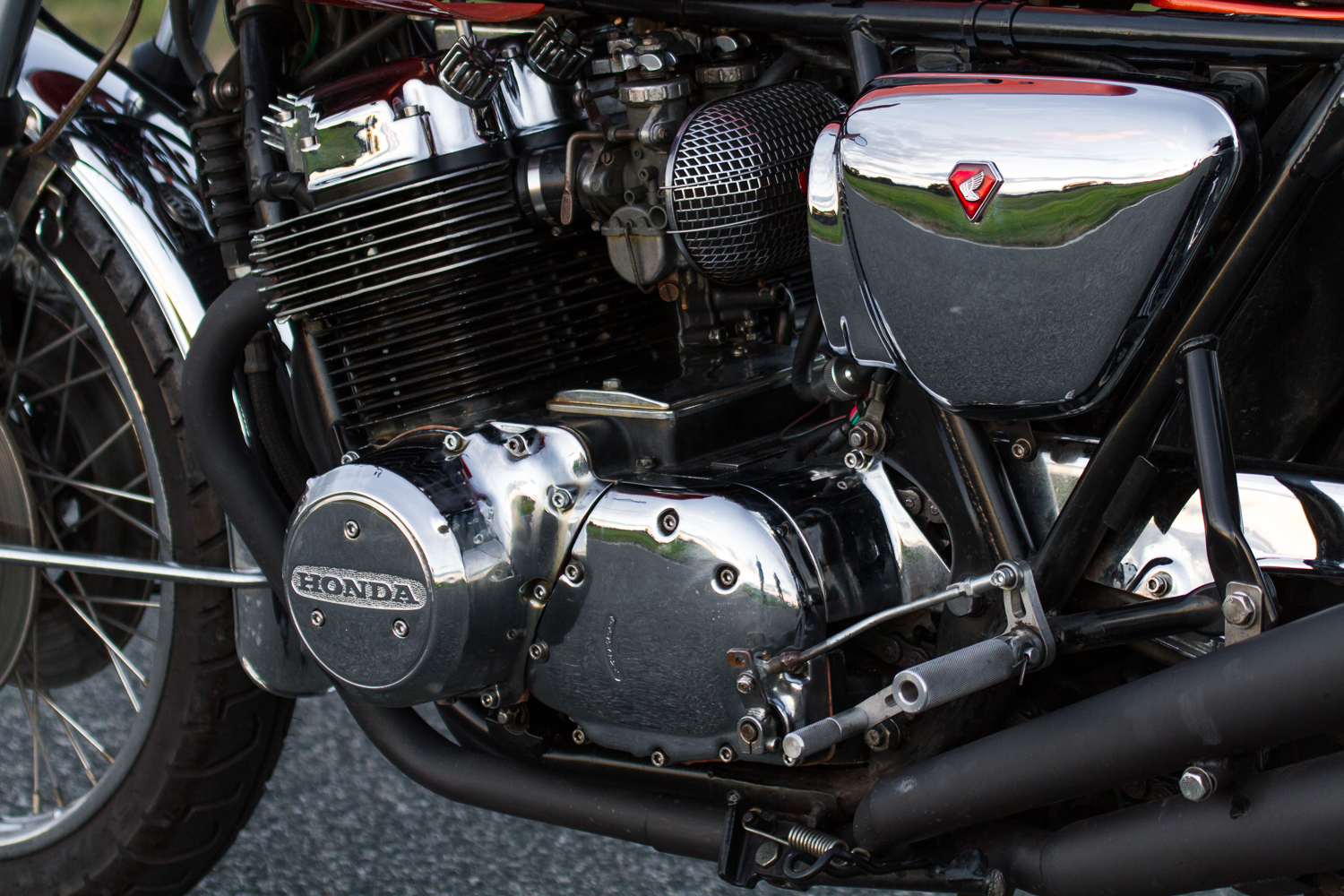 When it came to the engine it wouldn't be a Rogue build without some performance upgrades to match the CB's more aggressive exterior demeanor. So, hiding inside the cases is an 830cc big bore kit which breaths through a unitized pod filter with jetting mods to suit. The brakes have also been upgraded with stainless lines and the original polished rims wear modern Shinko rubber.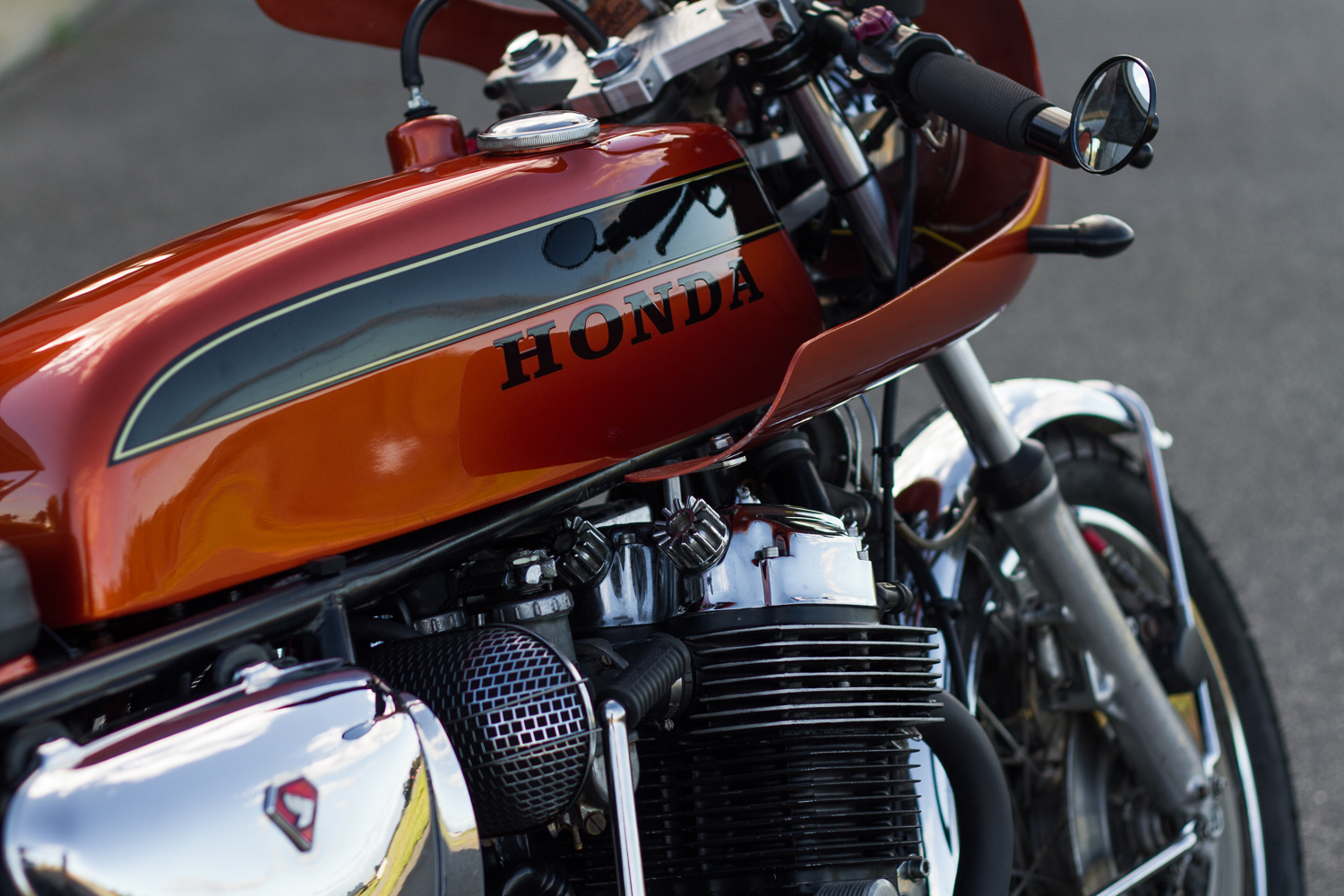 Andy could have easily gone overboard and chopped the fender, swapped the front end and had some sort of crazy four-into-one exhaust setup made, but we're glad he didn't. The period correct racer style is often overlooked in today's world of custom motorcycles and it's is at times a shame. "I'm all for moving onwards and upwards," says Billy. "but every now and then you should stop and take a look at where you've come from because, at the end of the day, you can't beat a classic."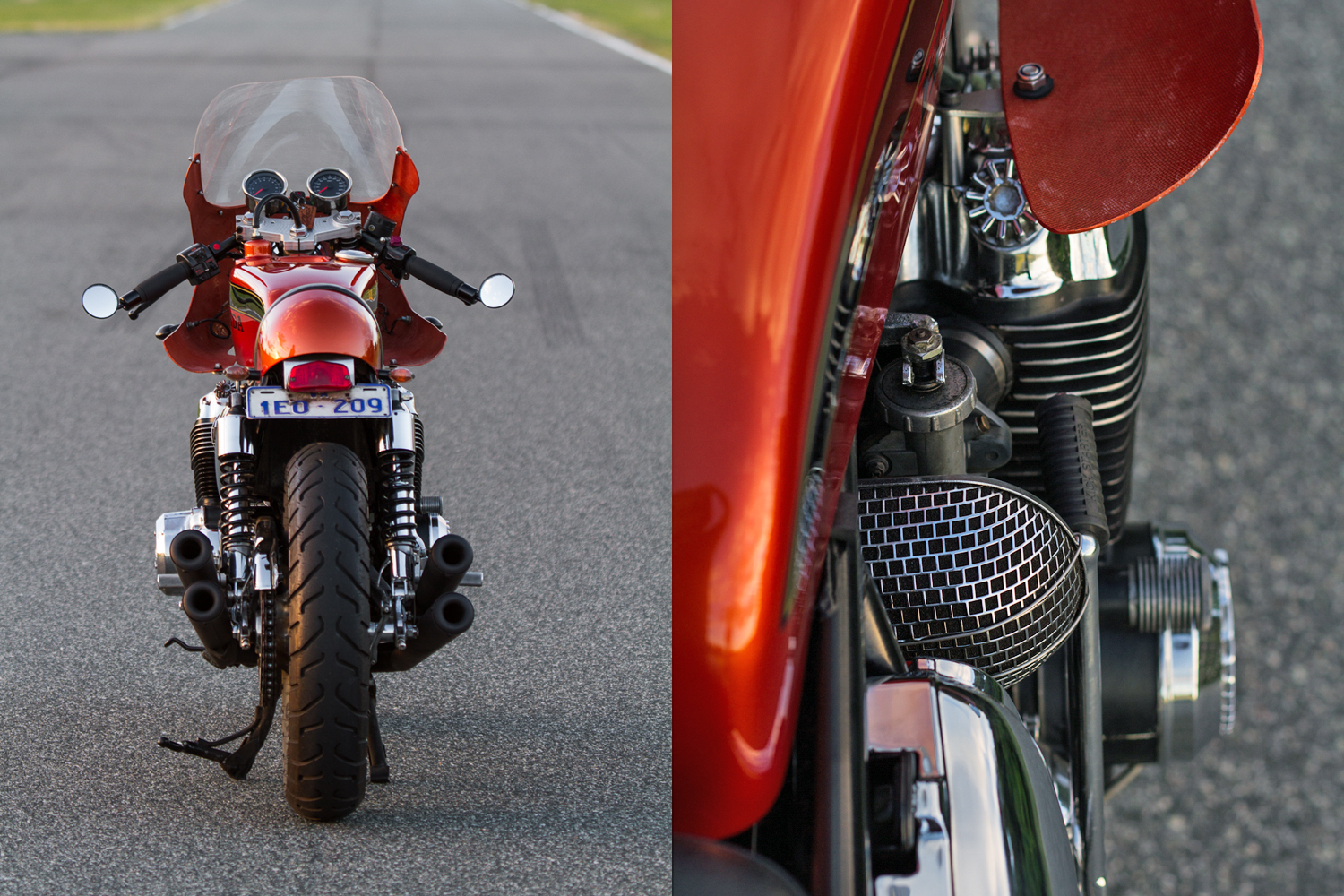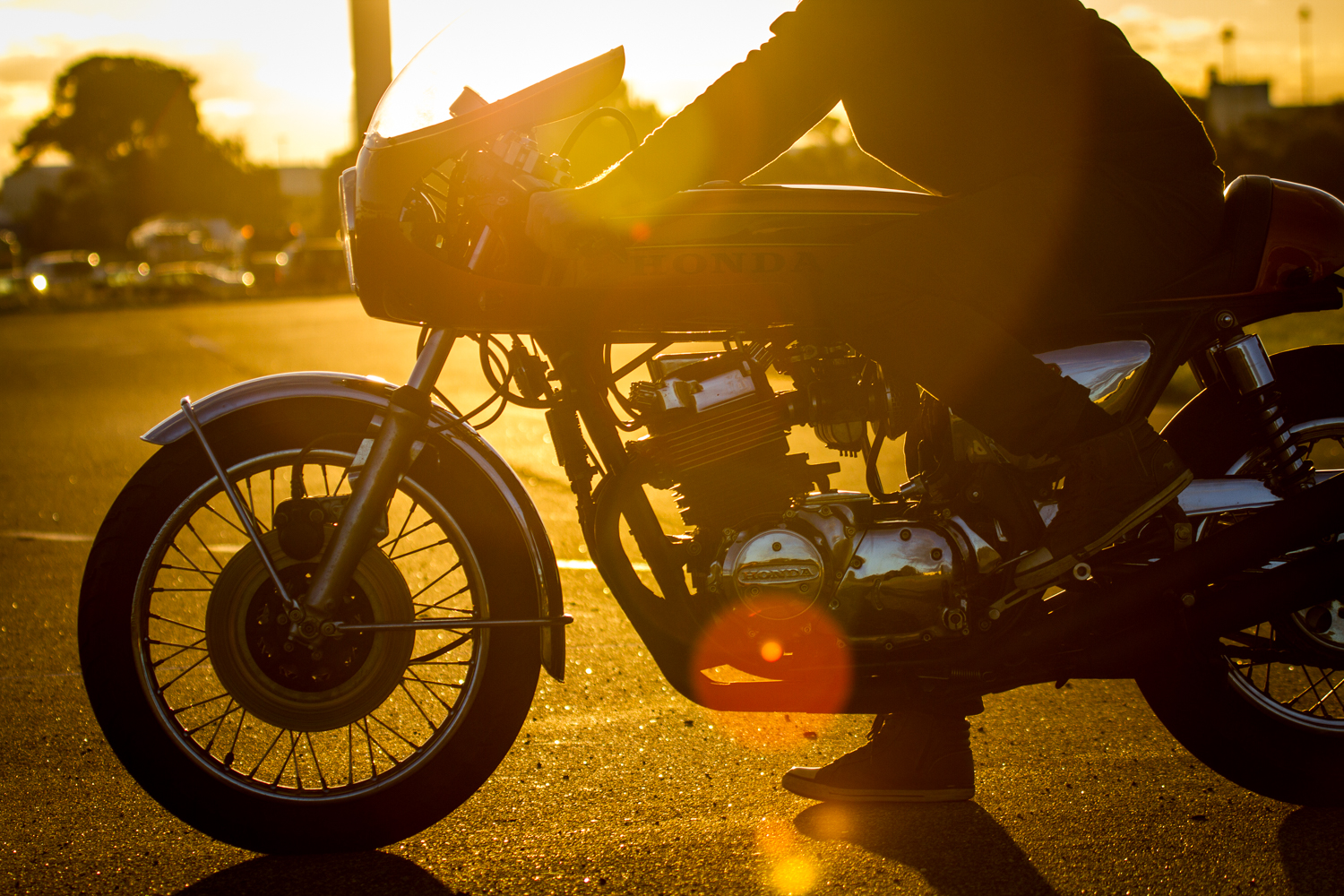 A surefire way to look really goddamn cool is to be seen stretched out over a long, low fuel tank, tucked behind a race replica fairing going hell for leather, in your leathers. That's exactly what you'd think if you saw Andy Smith blasting down the road on his Honda CR750 replica, fresh after its rebuild thanks to Rogue Motorcycles in Wangara, Western Australia.