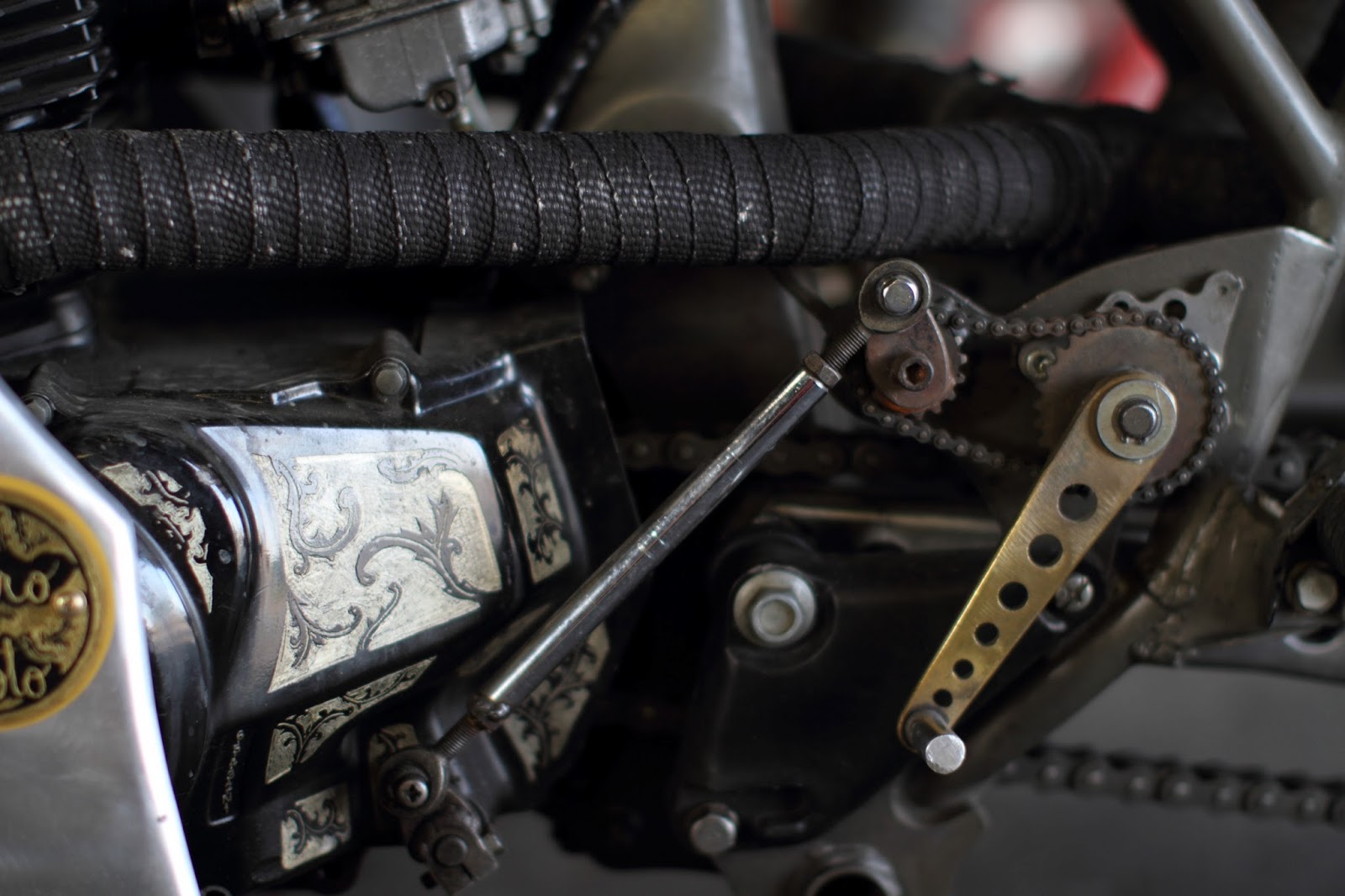 Along with the shots of the fairing Junior also sent a couple of detail images to reveal even more of the tiny details you'll find on the Honda. Front the ornate patterns on the casings to the unique foot control design the bike is a two wheeled work of art that is well deserving of a follow up feature here on Return of the Cafe Racers.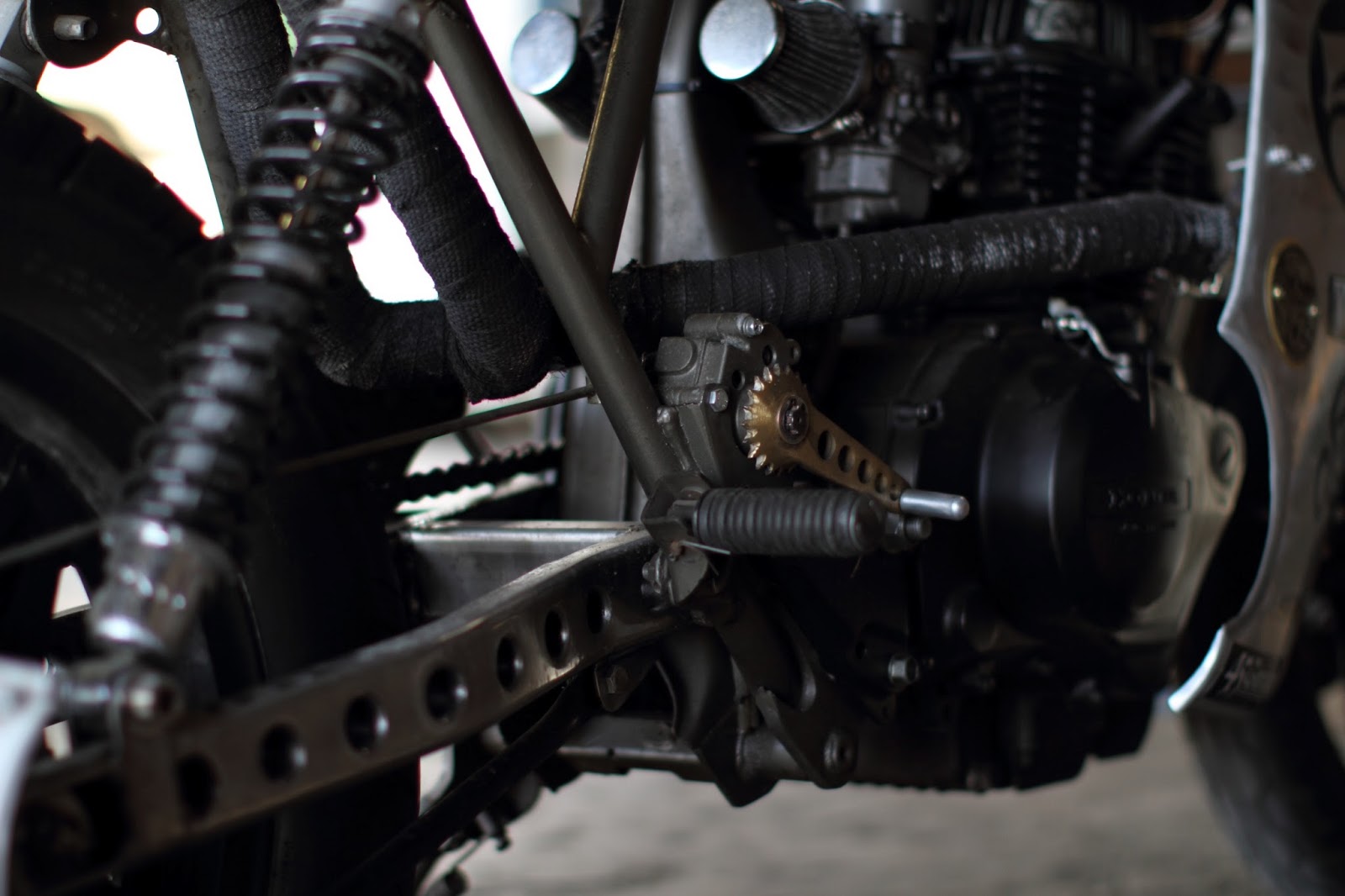 Junior was also recently featured in a video produced by Skyler Seamans titled "American Craftsman". At only 1 minute 22 it's over before you know it but gives you a great insight into Junior's world of custom bike building.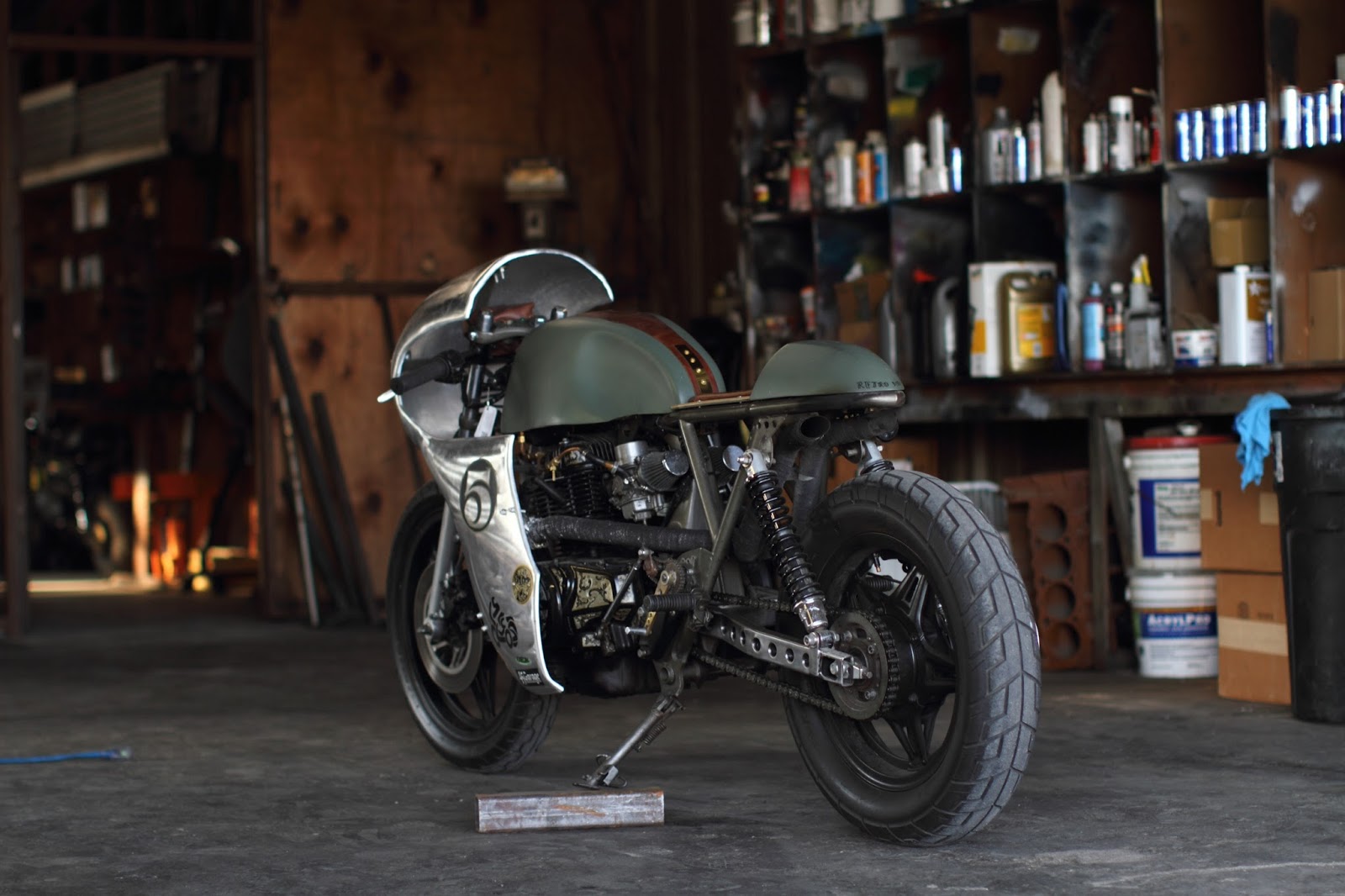 Just before the One Motorcycle Show rocked Austin, Texas in April I featured a bike built by Retro Moto owner, Junior Burrell. It was his heavily customised
Honda CM400 Cafe Racer
which he built as a personal project. The aim was to build a bike that featured as much of his own fabrication work as possible and he'd certainly done a good job of it. What I didn't get to show you though was the final bit of fabrication he completed just in time to get the bike in for the show, the front fairing.